Pack Up For School Safely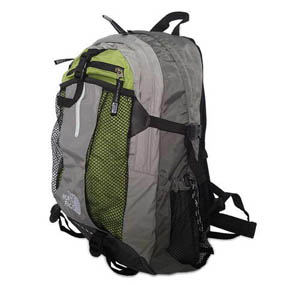 Don't let a simple and much loved tradition of picking out your child's backpack turn into chronic pain. Unfortunately, a new trend is rising – back pain among young children due to overweight backpacks. While the latest styles may be on kids' minds, it's important to be on the lookout for proper fit, correct size and of course complaints of discomfort from youngsters. Most importantly what and how they carry what's in their backpacks could be a contributing factor that could lead to back, neck and shoulder pain.
Below are a few things that can be done to minimize the amount of stress put on our children's spine from backpacks.
• Limit the backpack's weight to no more than 5 to 10 percent of the child's body weight. A heavier backpack will cause the child to bend forward in an attempt to support the weight on his or her back. For example a 50-pound child should not carry more than 5 pounds.
• The backpack should never hang more than four inches below the waistline. A backpack that hangs too low increases the weight on the shoulders, causing your child to lean forward when walking.
• A backpack with individualized compartments helps in positioning the contents most effectively. Make sure that pointy or bulky objects are packed away from the area that will rest on your child's back.
• Bigger is not necessarily better. The more room there is in a backpack, the more your child will carry and the heavier the backpack will be.
• Urge your child to wear both shoulder straps. Lugging the backpack around by one strap can cause the disproportionate shift of weight to one side, leading to neck and muscle spasms, as well as low-back pain.
• Wide, padded straps are very important. Non-padded straps are uncomfortable, and can dig into your child's shoulders.
• The shoulder straps should be adjustable so the backpack can be fitted to your child's body. Straps that are too loose can cause the backpack to dangle uncomfortably and cause spinal misalignment and pain.
• Use backpacks on wheels or roller packs with caution. Children tend to overload these bags and then need to haul them up bus and school stairs resulting in injury. Many school districts have banned them because they clutter hallways resulting in dangerous trips and falls.
Backpacks are an important part of school and help students lug around their school essentials, but don't let their backpack harm their current or future health. Help your child make a healthy decision when it comes to choosing a backpack!
Have a successful and healthy school year!
by Dr. Jason Nardone
TRENDS Magazine